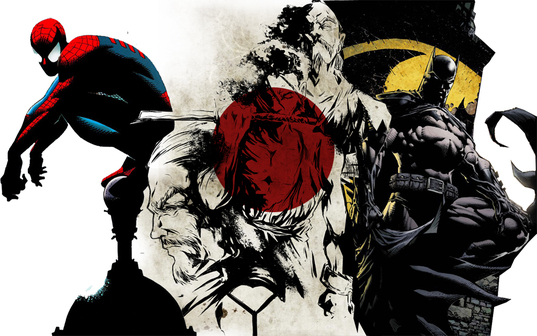 WHAT'S WRONG WITH INDY?

I hear a lot of people talk about the demise of the comic industry. Books aren't as good as they used to be, there's no story continuity, The art is just ok, etc… Another thing I hear is independent comics are the new lifeblood of the comic industry. They are far more creative, the art is new and inventive ect… I have issues with both of these ideas; with some of what is being said I agree, and disagree with others. In the end I believe that it is a matter of personal opinion, BUT that opinion should be based on fact. I want to discuss these issues along with solutions I believe would help solve the rift within comics.

Let's delve.

I'm just gonna say it. Mainstream comics aren't what they used to be. I say that much like I say that movies, music, and other forms of entertainment aren't either although TV is makin' a hell of a comeback ( Thanks cable and internet network shows for raising the bar.)

As an 80's child, and now, with a child of my own, I am constantly making the comparison how what THINGS were like then in compared to now. Nine times outta ten, the older stuff wins. The 80 comics fall under that umbrella. I'll say '80's to the millennium. It's strange to me, with all the new technology, the mass use of the internet,and comic based movies one would think that the comic medium and industry would thrive. I can't say that is hasn't, but it has definitely EXPANDED.

I was in the comic store the other day. In front of me was a massive wall of comics to choose from. I didn't know where to start. Let me explain; I didn't know where to start because there were so many comics, but because each title had sub-titles. Those sub-titles were not expansions of the main title (ok, some of them were), but most of them weren't. These sub-titles were elsewhere books, alternate reality books or single character off shoots. Hears the problem: Hardly any of them carried continuity into and throughout the main book. What's worse, a lot of the main stories have pivotal, and practically yearly events, wherein which a major BOMB DROP happens, only to have that event almost unwritten. With that, the event becomes meaningless, and alienates the reader, by making them feel like they wasted their time and money on said comic.

Lastly COMICS DON'T STOP! There is no ending in sight. No changing of the guard, no climax, and most importantly, no resolution to why that said hero donned their outfit in the first place. I know, I know, evil never dies, but it seems neither do our heroes. In the end some are re-booted only to tell the same story again.

Let me say this. I DO NOT believe that ALL mainstream comics ARE BAD, or even those who follow certain story arcs, reboots, and endless issues are bad. Some actually have really good reasons why they do what the do, THERE IS NUANCE IN EVERYTHING, but amass all the titles out there, picking a title to read can be dubious, while finding a new and original story amongst the wall is downright daunting.

Ok, where mainstream failed, we have independent comics. Cool. INDEPENDENT COMICS, I don't like saying INDY, ( and I'll address that in a few) are a place to go to see new and original titles, a broader range of styles and a fresh take on what you would call a comic books. Here's the rub: These books are hard to find. Most comic stores don't carry Indy books unless distributed by Diamond Distributors, and most aren't taken seriously. They get put in a separate section, away from the mainstream books and are most often glossed over. I mentioned earlier the fact that I didn't like calling these books Indy. To me calling Independent Books ," Indy" belittles them. Indianan Jones wasn't called Indy by anyone in his respected fields ( except for close friends of course). Could you imagine in Raiders of the Lost Ark, where Bellock is giving that speech in the standoff between he and Indy ( see what I did there) when Indian Jones was going to blow up the ark? How powerful or meaningful would that speech been if he called him "Indy" anytime throughout?!?!

That's my point about Independent Comics. Respect earned is respect demanded. Image is an independent company. No on calls them an "Indy" company.

Be like Image Comics, but that my friends fall within the individual making those independent books. It also implies what you think of your book. At least it suggests it to others , including potential customers.

I'm an artist, FIRST AND FOREMOST. I want to sit down at my desk, and draw. I an ideal world, I make my art, and it magically goes to those who want and appreciate my efforts, CASE CLOSED! That is the ideal world. In the real world, I know and understand that there is a business aspect along with the art side. Truthfully, the business side is a lot more time consuming and VITAL to the masses even seeing my contribution to comic books. With that I understand that I am competing with not only other independent creators and their creations, but The BIG THREE, and ALL the other larger independent books out there. More importantly, I'm selling my books against INSTALL BASES in the MILLIONS that go back DECADES!

Fuck it, I QUIT!

Now, I am only kidding, but the realistic look at the situation is a dire one. HOW DOES MY BOOK, SONS OF FATE BEAT SPIDERMAN, OR BATMAN, IN A FIST FIGHT FOR READERS? How can I even compete when I love these titles? Titles I grew up on? Titles that taught me morals (other than my parents), and the difference between good and evil? How does my little, ONCE A YEAR BOOK, match up to hundreds of once a month books with a legacy that go back 50+ years? In places mind you, where most stores wont buy the book or because it's not familiar, and therefore there is no guarantee that it'll sell (My big-ups than humble thanks for those store who have bought copies.).

Again, I'm not assigning blame nor am I blaming anyone for not giving Independent comics the serious look that we deserve, BUT there IS a culture.

There is no one reason for this " culture " to exist. It's more of a perfect storm of situations and circumstances. I'll use my all time favorite Independent comic book , Teenage Mutant Ninja Turtles (TMNT) for example.

When TMNT came out I was in fifth grade. My mom who wasn't (at first) too keen on me reading comic books absolutely OUTLAWED TMNT in the house. She thought that it was too violent and bad lanuguage. For a 10-11 year old boy, she had a point( my mom is awesome BTW).

So, what's a young aspiring, hard headed, comic-loving adolescent to do? KEEP BUYING THEM AND HIDE THEM FORM HIS MOTHER.

Let me stop right there and say this!

Disclosure: I DO NOT CONDONE, NOR AM I SAYING THAT CHILDREN SHOULD HIDE ANYTING FROM A PARENT OR DISOBEY THEIR PARENT IN ANY SHAPE OR FORM!!!! My mom is fully aware of this, I have taken my licks and we have both moved on amicably and laugh at it today. ( Like I said before, She is AWESOME!)

So back to the story, I kept buying the books and hid them from my mom. I was a BIG Marvel and DC fan spending about $10 a week in books ( at 75cents a book that's a lot), but TMNT was a whole different world. It went places and took chances that even Marvel and DC didn't do although back then when they were far edgier. TMNT held its own with those books and then some.

Now we all know the story of Eastman and Laird selling of the franchise to survive, I get that, and I sympathize, and we know that they BOTH have landed on their feet and are doing well, BUT……. Their franchise was turned on its head. It went from a kiddie cartoon, to muppets ( not the actual Muppets), for their movie debut ( which ironically was the best of these attempts minus the pizza reference marketing ploy and outside of the 2007 TMNT animated movie), through comics, and each time in its re-imagining, slowly killed the kid who read those oversized beautiful black& white, curse filled, violent comics. That book carried A SERIOUSNESS to them in the absurdity that four turtles were trained in the art of Ninjitsu, by a rat, and took on a ninja clan that went back hundreds of years. To this day I haven't seen a FAITHFUL adaptation of that great book. The movies are still geared towards kids and the ridiculous notion of changing the art to make a buck. The IDW book aren't bad, and the BEST attempt toward a good story and art, but They don't get my vote until they go to all RED HEADBANDS AGAIN! Oh, wait they did! ..GOOD JOB!!!!! WAIT, THEY WENT BACK TO DIFFERENT COLORS?!?!? Seriously?!?!



That's what Independent books are missing. Seriousness. Not in there art or the story either, and that's the worst part. The seriousness in lost in demanding that the books that individuals put out should be regarded just a much as any mainstream book out there. PERIOD! Truthfully, a lot of independent creators are making their creations by themselves or with VERY SMALL TEAMS whereas the big three and other companies have a staff with each person dedicated to a task from the art to the marketing and business end. Personally, I am everything to the CEO to the janitor in the making Sons of Fate, and I'm here it tell you,….IT AIN'T EASY!!! Hell, it's damn near impossible!!!

So, in wrapping up, to the mainstream I say this to you:

Whatever I am, whatever I do in comics is from the amalgamation of great ideas, and beautiful artwork I have had the IMMENSE PLEASURE in experiencing through your books. That, anime, and STAR WARS (especially Star Wars). You have challenged me, fought me, twisted and turned me. You have made me see what I am made of, and I express out that through the books I now produce. They are the result of those experiences from your pages into and through mine.

With that said,…You are NOT lesser children of GREATER MEN. For the ones that don't, MAKE BOOKS THAT REFLECT THAT FACT! Also, I know there is a notion going around that comics are for kids, or there should be a demographic based system. Nah, don't do that! Books with adult content is fine ( i.e. MARVEL MAX), but as for the standard books please don't sacrifice story for appropriateness. Look, I got it when Colossus had to come back from the Secret Wars and tell Kitty Pryde "I fell in love with an alien girl whom I only left because she was killed while I was away. Sorry" ,Sue Richards Running around With Namor ALTHOUGH she was still married, and lastly, one of the favorite X men story from creators, enthusiast, and critics alike, including me, Life Death: A Love Story. Don't patronize kids thinking it may disturb them or they may not get it. I did and thrived from it. They will too. Plus, you're an adult FAR LONGER than you are a child so you'll appreciate those stories longer. I read Watchmen when I was 12. CHANGED MY LIFE!
Sorry mom. She didn't know that.

To al my independent creators, I say this:

I have met quite a number of you in my travels. You are all great people, your ideas are even greater and I commend you for following your dreams to completion; with or without help, support or acceptance (I empathize on that.). With that, I cannot express enough to demand the respect your creation deserves. Don't be a carbon copy of another story already popular or has tenure. It is a waste of time. Who would buy Spider Man or the indy book Man-Spider ( My apologies to anyone who made a Man-Spider comic. It was unintentional, and just used as an example). Don't call your book Indy, not even for short. We don't call Lawerence Fishburne, Larry Fishburne anymore. I remember when he first changed his name to the proper. I was like, " Who does he think he is?" Note to my past self," He's MORPHEUS, bitch!!!"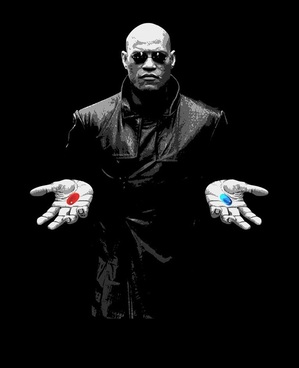 Be like Lawerence Fishburne(Hell, I can't even say Larry anymore.). If we demand to be looked at as equals, potential fans will look at our book as such. Liking it may well be another thing entirely.

Lastly, and I mean lastly, I asked earlier how could my book Sons of Fate compete with such beloved books which span our entire existence? The answer is simple.: I Do the BEST book I can. Is Sons of Fate in most comic books stores: No. Eventually I will distribute through Daimond… eventually. For the books that do. Have they sold? Honestly, it's about 50/50. It's hard buying a book you don't know against a book you do know. Especially when the book is a whopping $25 graphic novel with characters and stories your not familiar with to a $15 graphic novel with characters and stories you are familiar with. It's a hard Sell. Personally, I'd prefer the new thing, but I'm biased! Most of my sales are through shows, store signings and www.blackberryjuice.net NOT TO GO ALL DONALD TRUMP but I will say this: Those who purchased Sons of Fate LOVED IT, and they should!!! It is a great book, with great art. The story is unique and original and most importantly, I made it to be a book that help move the comic field forward not for just a profit. If I can inspire a kid to go into comics…. I'D TELL HIM TO RUN LIKE HELL!! Just kidding. If I could inspire a kid to get into comics just as past books and artist inspired me to do so. That would be enough. I'd put my book up against any graphic novel out now and ask you to decide. I believe in it THAT MUCH! After all, at one point, Spidey, Bats, Wolvie, and Supes were once Indy books as well. Thanks for listening.

Rant over!!