So, this week in the world….

ISIL attacked the airport and train station in Belgium, killing dozens, and injuring hundreds.

In this week Gary Shandling, considered to be the FIRST Seinfeld, Rob Ford, crack Mayor of Toronto, and Phife, from A Tribe Called Quest, died.
That was the sad part of the week.

Also in this week….A bird landed on Bernie Sanders podium while he gave a speech on why he should be our next president. Later this week he goes on to win all three Caucuses against Hillary Clinton. Providence? Maybe.
That was the sad part of the week.

Also in this week….A bird landed on Bernie Sanders podium while he gave a speech on why he should be our next president. Later this week he goes on to win all three Caucuses against Hillary Clinton. Providence? Maybe.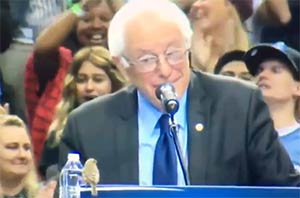 That was the inspirational part of the week.

Lastly in this week, and on a personal note, I found three friends, from childhood, that I would most likely would still have as friends had we kept in touch. One in particular, my blood brother ( Literally pricking our fingers and rubbing your thumbs together, shit I did when we were kids.)
I watched The Seven Grandmasters. Forgetting how great it was, it became the "NEW" one of my favorite, Kung-Fu movies. Lastly I learned how breathing certain ways can potentially cure and prevent or at worst control body functions body to withstand sickness bringing mental, physical, emotional health.

Thank you Wim Hof. Thanks for the lookout Neal.

That was the great part of the week.


Oh, yeah, I saw Batman V Superman.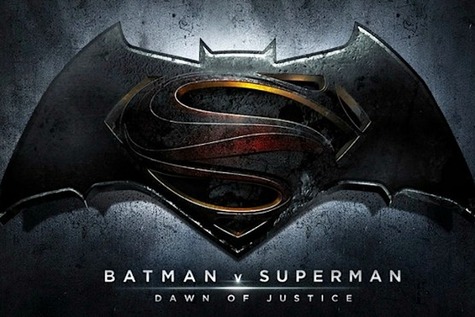 That part of the week was….. it was……..

WAIT A TIC! There were events that I just named seemed pretty consequential. Outside of the personal friend re-connect, and the movie choices, I think that everybody experienced those events as well, Right? So, out of those events why can't I close out the event that was Batman V Superman?

CLEARLY, it is TRIVIAL BULLSHIT, especially compared to the other events that either shape our lives in their immediacy, or held weight to sympathetically pause to remember those who touched our lives, whether through laughter, musically, (hence creatively) or in inspiration?

Why am I about to write about a MOVIE, in a week of far more consequential acts? Why is it that out of all the things that happened this week, this was the thing that is the most divisive? Why was this the most important thing? Was it? If not, why discuss it?

What does it say about us? Where we are? What we're about? What we prioritize?

The answer is simple.

Batman V Superman's, argument is the reflection of not only pop culture, but about the human condition as it stands today. It defines not only what we think, but how we view things.

Polarizing as it may be, it is a discussion that is needed.
Call it closure call it emotional catharsis, but in the end this argument says more than our reaction to the world events that happened. Their answer is easy:

Life ends so …Carpe Diem.
The low and downtrodden are manipulated for personal gain by the megalomaniacal and the greedy wanting power and control.
Perseverance proves the possible can become likely through work.

Batman V Superman argument IS that thing that happens between life and death. It exposes not only how we live, but what we think WHILE WE ARE ALIVE. It exposes our weaknesses, prejudices, and shortcomings all looking to be resolved in order to fix and grow.

It has to be discussed. It is about life.

Let's delve.

I didn't know how to approach this at first. I've read the reviews, heard the comments, read the responses, and heard all the arguments on, "It was good because..." or, " It was bad because….", So, there's no point on going into that. So with that I'll give my opinion on the movie in one sentence and get to what I was referring to in the beginning.

I didn't like it….. At all.

Ok, that was two sentences.. kinda, but you get my drift.

Done. Now, lets talk about the reason why I can't finish what that was in my past week of life.

The first reason: Conversation.

There is none. It's a dodge ball match.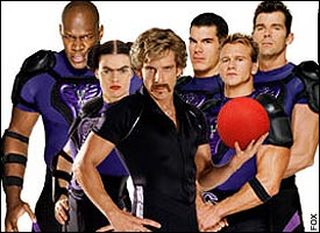 Fanboys run to one side, Haters to the right (tee-hee). The whistle goes off, everybody scrambles for a ball. Your hit, your out . You catch the ball , a member of your team is back in. On and on it goes.

Every conversation I heard about this movie was a point of view, mostly closed, mostly personal. I read valid points get shot down and shrugged off as opinion. I saw reasonable doubt validate story execution. I saw personal opinion and taste warped into being hailed as ridiculous dribble and nonsense.
With some I agree and with some I don't, but what I DIDN'T SEE WAS A CONVERSATION about what we as a collective didn't like, and as a collective what we did like, and how it all translates into piece the work which frankly should be judged.

Oh, an for those who say ,"You shouldn't judge this." I say," then DC/ Warner shouldn't have released it.

But I digress.

Opponents were labeled as haters and non- fans of comic books, which was totally stooopid( Spelled incorrectly for effect). Proponents were labeled uncultured dumb-asses that can't tell as story from a hole in the ground.

I'll say this. From the onset, meaning from the time this movie was announced and teams were formed, I watched the political story of who and why this movie was being made, and I didn't like what I saw. The first trailer hits, and with that I saw things I agree with things I didn't. That's pretty much how it went until the release.

I watched with the optimism that whatever fear I owned ( yup….owned) would be sold off by the time the movie was over. It wasn't. In fact I owned more than before.

In the end, having my opinion, I sought two very close friends who saw it, and who's opinions I respected about the flic.

Mind you, they were comic heads. Mind you both of them were invested in creating and about the value of art. Mind you their opinions both differed from mine.

And so started the discussion about WHY.

Not a dodgeball match.

A clear and political discussion about what we disagreed on. Between the two conversations, one after another, about 4.5 hours on the telephone, and a total face ache later I was happy with our outcome, and I believe so were they. We yelled, we screamed, I might've lost some hair or even greyed a little.

It was heated, it was intense, it as perverse, but in the end I learned and I taught.
Oh…. and in that conversation and on an unrelated note, one of them TOTALLY destroyed Avengers Age of Ultron for me. Through logic and reason. I'll never watch that movie the same way again.

In the end I got one of my buddies to look again at "The why" he felt the way, he felt, (I thought he was projecting), and learned from the other that in the end the movie was about'' the internal hardships we all face that battles with the outside forces that look to twist that struggle to its agenda."

Wait, did he just channel the Dalai Lama?

That last one although metaphorically was so sound Warner should HIRE that friend as their Press Agent. Wow. Not the movie I saw…. At least in its execution.

But I digress…. again.

Here's my point. Comic books are at a critical point. That point is artistic validity or passive novelty in pop culture. Comic book movies, along time coming now, partly because technology's ability to portray these grand ideas in a literal fashion plus the IDEA-LESS machine that is Hollywood to barely create anything substantial, let alone, NEW, will decide which side the coin flips.

So how do comic book shows portray themselves?

Is it the grittiness sprinkled with a dash of hope like Daredevil on Netflix?

The total re-hashing of the Batman's origins and his city like Gotham on Fox?

The totality of other stories told before it in order to acquaint the audience to the gathering of a team movie like the Avengers. Or maybe the real life interpretation of powered beings and vigilantes dealing with not only their arch-enemies, but the political structure and society they live in like The Watchmen?

Comic books and Graphic novels, where these ideas started, had to have something that would make them appeal to the reader. This thing something would allow them to grow. That growth gave them the light to attract the powers that would turn those comics into the blockbuster movies or successful TV series they were to become. Something that gave fanboys the chills when the lines they read in comics were translated to larger forms of media.

That's the second thing: SUBSTANCE.

The substance carries weight to the idea that was executed through story.

So, where are we now? What do we consider substance? Do we even consider it? Since we are ultimately talking about Batman V Superman, I can ask: Did it have substance? Was it something that could stand alone, or was it idea of a movie ONLY MADE for the promise of what's to come by that said movie being set up being a set up for the REMATCH, or in this case, SEQUEL?

I can tell you this: It doesn't work for Boxing.

So here it is.. It's love.


We fight about whether something we love is better if parts, regardless how insignificant make the whole, or does the entirety of the thing only validate the success of it? Truth is we won't know until we stop yelling personal plot points at each other and talk…. TRUTHFULLY.

I'll go first.

I love comics. So much I decided to make my own. That's how you show your love. It influences what you do, or how you act. Sometimes both.

I used to as a kid to have discussions on whether The Hulk could beat EVERYBODY in the Marvel Universe. Right now the WAY that argument progressed seems more valid than HOW we, as grownups are talking about things now.

In comics arguments there were rules: The angrier Hulk became, the stronger he became. So he could just overpower everybody, hence.. HE WINS, Right? Not quite.

The point would then shift to a counter point. It then became: How do you beat the Hulk WITHOUT trying to overpower him?

The argument became tactical.

We were children.

There's no excuse for how we do it now….AS ADULTS!


Here's some indisputable points:
Fact should override opinion only if you are talking about something tangible. Opinions can be valid if it isn't meant to override fact. They can mix, and still exist in the same space and both be right, but it might need a little give and take.

You need to accept the truth about it. It's not always just two points of view. Sometimes one, sometimes five. It's not always about fact. It's not always about opinion. The situation or conversation decides that. "Is Superman faster than a jet speeding at its fastest?" is not the same as," Can Supes fly faster than a speeding jet?' Both are the same question both can be answered both factually and opinionated. The difference is the latter question can add nuance but the first is a straight question.

We should listen and teach… if you can, but be open to learn if you can't teach.
Don't worry, you won't catch on fire if your disproved. Take from someone who has first hand experience with that.

WE ALL LOVE COMICS. If we didn't we wouldn't be talking about this.

There's on more thing. It's about the love.

If you love something , you protect it. No, that doesn't mean be ready to " jap a bitch" for attacking the thing you love. Instead you listen to their gripe and be open to see if it holds validity. If it doesn't: you win. If it does, you can fix it: YOU WIN!!!.

"See you can have your cake and eat it too. That's what cake is for" ~Martin Reamy.

Love that line…...

I heard someone say," If your looking for Inception in a comic book movie your stupid!"

I don't agree
No, it doesn't have to be complex, but it does need one more thing.

It can't be made just to make money.
It shouldn't ride the success of the previous thing as purpose of its existence.
It can't be made to fix what the thing before it got wrong.
It cant be the thing to set up the next thing.( Yes, I said it again.)
It can't be only great in some parts but bad overall.
It can't have plot holes bigger than the overall story.
It can't rely on A class actors or big budgets to carry its weight.
It can't be accepted because you WANT to like it.

Those are facades: they're trending. They're cool.

All those thing are attempts to be the thing that DOES matter; The "thing" that stands the test of time.
2001.The Sandman.
A Tale of Two cities. Hard Boiled.
Butch and Sundance. Y, the Last man.
The Matrix TRILOGY. Conan the Barbarian.
Kingdom of Heaven ( UNCUT version). Mad Max Fury road.

That is the third thing: It needs to be BRAVE.

That's what makes it RELEVANT. Not cool. Not trending.

Would you accept this movie as it was if it was the comic version? Comics are the brave fathers of the lesser children that are their movies... so far.

That is a tactical argument.

I kept the nine year old.

I love comics. I love the IDEA of comic book movies. I want them to be taken seriously. I want them to be art.

In order to do this, they need to be better. Some are good, most are ok, some are bad. None are taken as art, but some of their sources are.

Until Steve jobs came along, the computer was a thing not used by the common person. Jobs believed and strived to make the computer something more. He strived to make it a work of art. Now it's a mainstream staple: A necessity in our lives.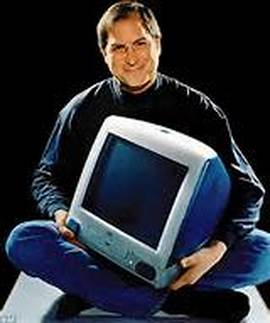 What if comics could become "that" thing?

Stop the bullshit arguing. See the thing for what it is. The world is looking at that thing you love will be judged on what you hold it up to be. Admit and fix what is wrong before that thing is judged against your belief. Then it will be too late.

Be the comics you've read. Be truthful. Be brave.

One more thing: If we're gonna talk about the LEAST important thing that was this past week, we should at least make it count.

Rant over.