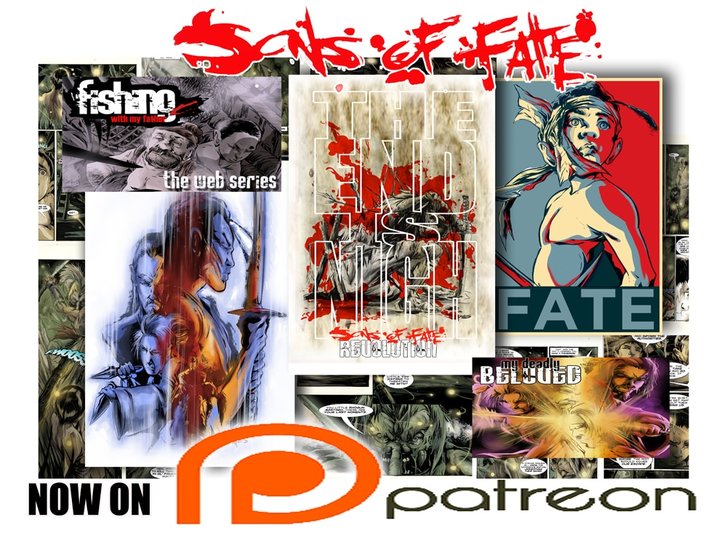 Check out Sons of Fate content exclusively for Patreon subscribers. Check out the exclusive content.
YOU ALSO GET ......
UNLIMITED ACCESS TO WEB SERIES

Read the EVERY web series at your leisure and in its entirety and proper sequence. Receive updates whenever series is updated.

ART SWAG

Receive FREE artwork including posters, promotional artwork and digital wallpapers just for being part of the movement.