---
| | |
| --- | --- |
| Here at blackberryjuice.net, it's a lot more than just reading the graphic novels. THE EXPERIENCE continues throughout with exclusive content, free art that not only continues the story, but enhances it. And best of all, there is no wrong way to have it. | |
WHAT IS SONS OF FATE ?
What would you be willing to give in order to keep a promise? Would you sacrifice everything you cared for? Your loved ones, your liberty? Your Sanity? How far would you go in order to keep your word? How far could you take it?

Would you be willing to FORGE THE WORLD!

​
The story of Sons of Fate is far bigger reach than just the graphic novels. The first chapter, "Origins", released in the Spring of 2014, with its follow up " Legacy" in the spring of 2015, and the last part " "Revolutions" releasing in the summer of 2016. The story however doesn't stop there. IN BETWEEN the releases of the trilogy, the story continues and branches out with the ongoing Sons of Fate web series. The web series is released in-between the launches of the graphic novels, and continues THROUGHOUT the life of the Sons of Fate Trilogy. These stories are their own self- contained stories that expand the readers understanding of the characters in the graphic novels, and is ongoing content. Best of all the web series is FREE TO READ for ANYONE interested in doing so.




​The appendix to Sons of Fate, the web series goes to further immerse the reader into the SOF universe.

Fishing with my Father is the Prequel to SOF: Origins tells about the adventures of the great General Daiki Jinjaku in his younger years,and his lowly fisherman father. The Experiences that helped mold him into the great military leader that we was destined to become.

My Deadly Beloved, The prequel story to SOF: Legacy tells the story about the the future heirs to the Jinjaku house who s in their earlier years when they were MORTAL ENEMIES.



| | |
| --- | --- |
| HERE'S THE BEST PART: The web series can be read either before or after reading the graphic novels, not to mention free to view (with free subscription) to blackberryjuice.net | |
---
"LIKE US" on Facebook and "FOLLOW" on Twitter to receive updates on daily occurrences in the creative process.

Here you will find the art prints and digital wallpapers, yet another extension of the Sons of Fate universe. these prints are a collection of images that re-create not only moments of the graphic novels, but individual art and graphical prints all Sons of Fate themed . These "Limited Edition" prints cover multiple mediums and are are high quality lithographs.

| | |
| --- | --- |
| ​THE FINE ART COLLECTION FEATURES THE TRADITIONAL APPROACH OF AT PRINTS A LA' SONS OF FATE. THESE IMAGES ARE ON HIGH QUALITY LITHOGRAPHS, AND IN LIMITED QUANTITIES. | |

---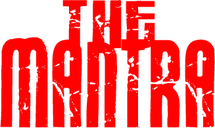 ---
---